Tender on the inside, crispy on the outside and smothered in a tangy sauce.
Your favorite pasta mixed with creamy lemon sauce, chickpeas, feta and arugula.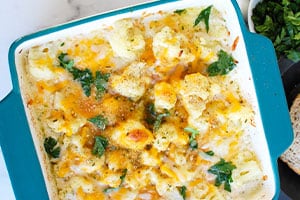 Roasted cauliflower mixed with cheese and baked until soft and bubbling.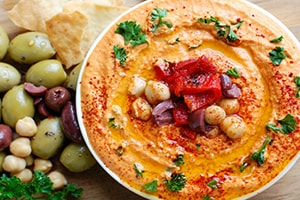 Roasted peppers and Greek yogurt are a healthy addition to traditional hummus!
These protein-packed waffles that use Greek yogurt and milk to help fuel your day!
Loaded with vegetables and mixed with three kinds of cheese and milk to create a creamy sauce!
This creamy pasta dish is sure to be a hit!