Oreo cookies soaked in coffee, layered with Oreo mascarpone mousse and topped with whipped cream!
Made with real chocolate, a buttery graham cracker crust and whipped cream topping.
Homemade vanilla cupcakes with crushed chocolate chip cookies and topped with a cookie frosting!
Moist vanilla cupcakes infused with real maple syrup and buttery walnuts!
Layers of vanilla and coffee swirled mascarpone ice cream with dark chocolate and lady fingers.
A combo of cocoa powder and melted dark chocolate make this cheesecake super chocolatey!
Layers of no-bake cheesecake and fresh raspberry purée piled atop graham cracker crust.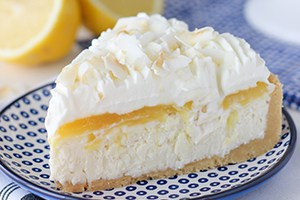 Layers of Golden Oreo, cheesecake, white chocolate and lemon unite in this delicious cheesecake.