The McCarty & VanTilburg Families
Dairy Farmers from Celina, Ohio
The McCartys and VanTilburgs, two fourth generation farming families, joined forces in 2017 to form the McCarty-VanTilburg Partnership (MVP) Dairy. Along with 35 full-time employees, they care for 4,500 Holstein cows and 4,500 acres of cropland. They also operate an interactive visitor learning center and were recently awarded a U.S. Dairy Sustainability Award.
You have a large farm, but it's still a family farm, correct?
Kyle VanTilburg (Co-owner): Yes. Although our farm is a bit larger than some Ohio farms, it is still a family farm. Not only does the farm support our two families, it also supports 35 employees from the community and their families.
HEAR FROM THE FARMER
Hear the story of how the partnership was formed.
What's it like managing MVP Dairy?
Brock Peters (General Manager): From soil to cup, we're passionate about what we do here, which is why we take extra care every step of the way. We strive to create wholesome products in a sustainable manner. Using best management practices, we work to achieve the best in animal welfare, responsible environmental stewardship, sustainable community engagement, and the creation of a safe, rewarding work environment.
How did you keep cow health and comfort in mind when building your new facility?
Ken McCarty (Co-owner): We are constantly striving to provide our cows with first-class care, and it's important that we continue to push ourselves to do even better. Our dairy houses nearly 4,500 cows that live in in 6 free-stall barns built for optimum cow comfort. The cows are milked in a state-of-the-art carousel milking parlor, which benefits their health and well-being, by providing a predictable and efficient milking routine, allowing the cows more time to eat, drink, sleep and spend time with other cows. They are monitored daily and provided routine health screenings with experts in animal nutrition and well-being.
How do your agricultural practices protect the land and natural resources?
Kyle VanTilburg (Co-owner): We have a vested interest in responsible and sustainable agricultural practices. My family has been farming here for more than 100 years and we take great pride in preserving our land for future generations. We have an innovative waste management system that significantly reduces waste solids, consumption of water and waste odor, with a recycling system that benefits the animals, crop care and the environment. We also utilize regenerative farming practices like no-till farming and planting cover crops on nearly all our cropland. Cover crops help prevent erosion and as they break down into the soil, they provide organic matter and nutrients to help recharge the soil for the next crop.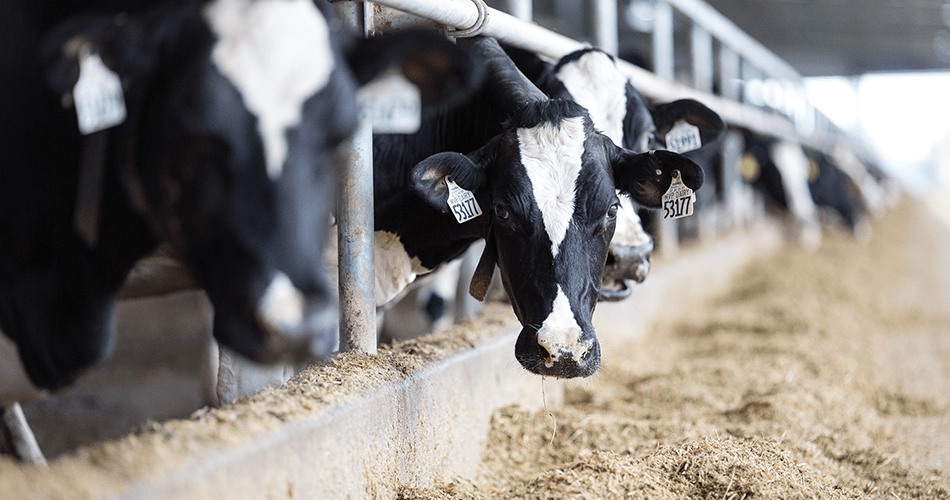 What is a B Corporation and why did you decide to become B Corp™ certified?
Ken McCarty (Co-owner): Certified B Corporations are businesses that meet the highest standards of verified social and environmental performance, public transparency and legal accountability to balance profit and purpose. As 4th generation dairy farmers, our family has a long-established commitment to environmental stewardship and using our business as a force for good in the world. Becoming a Certified B Corp™ amplified our commitment by prioritizing mission-driven collaboration with our partners to drive real, systemic change and create impact at scale. We are truly honored and humbled to be a part of the B Corp™ community.
Learn more about MVP Dairy or meet more Ohio and West Virginia dairy farmers.